We'd love to encourage you to get the children in your life involved in the garden this Spring
Get started by entering our giveaway for this perfect combo!
Our Kid's Gardening Collection - a specially selected bundle of seed varieties that will fascinate the young grower. Radishes, Beans, Zinnias, Lettuce, and Sunflowers are all fast to germinate - you will love watching these transform into full-size plants with your family. Lemon Cucumbers, Strawberry Popcorn, and Rainbow Carrots are unique varieties that are interesting to grow and may help introduce your kiddo to some new foods!
A wonderful children's book titled Up in the Garden and Down in the Dirt by Kate Messner. Explore the secret realm beneath the dirt that brings the world of nature to life. Beautiful illustrations by Christopher Silas Neal and an easy-to-follow story line make this a great introductory garden book for kids.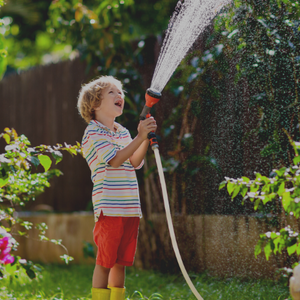 Enter to win
- Entries accepted 5/14-5/21 11:59 PM

- Contest restricted to US participants

- 2 Winners will be announced 5/22
Check your email
- You will receive a confirmation for your entry

- Check back to receive a special participation bonus